Characters drawn, coloured and animated over 8 Frames in Photoshop. Final composition done in After Effects. 
Colours taken from the Pantone 'colour of the year' palettes.
Music created in Ableton Live.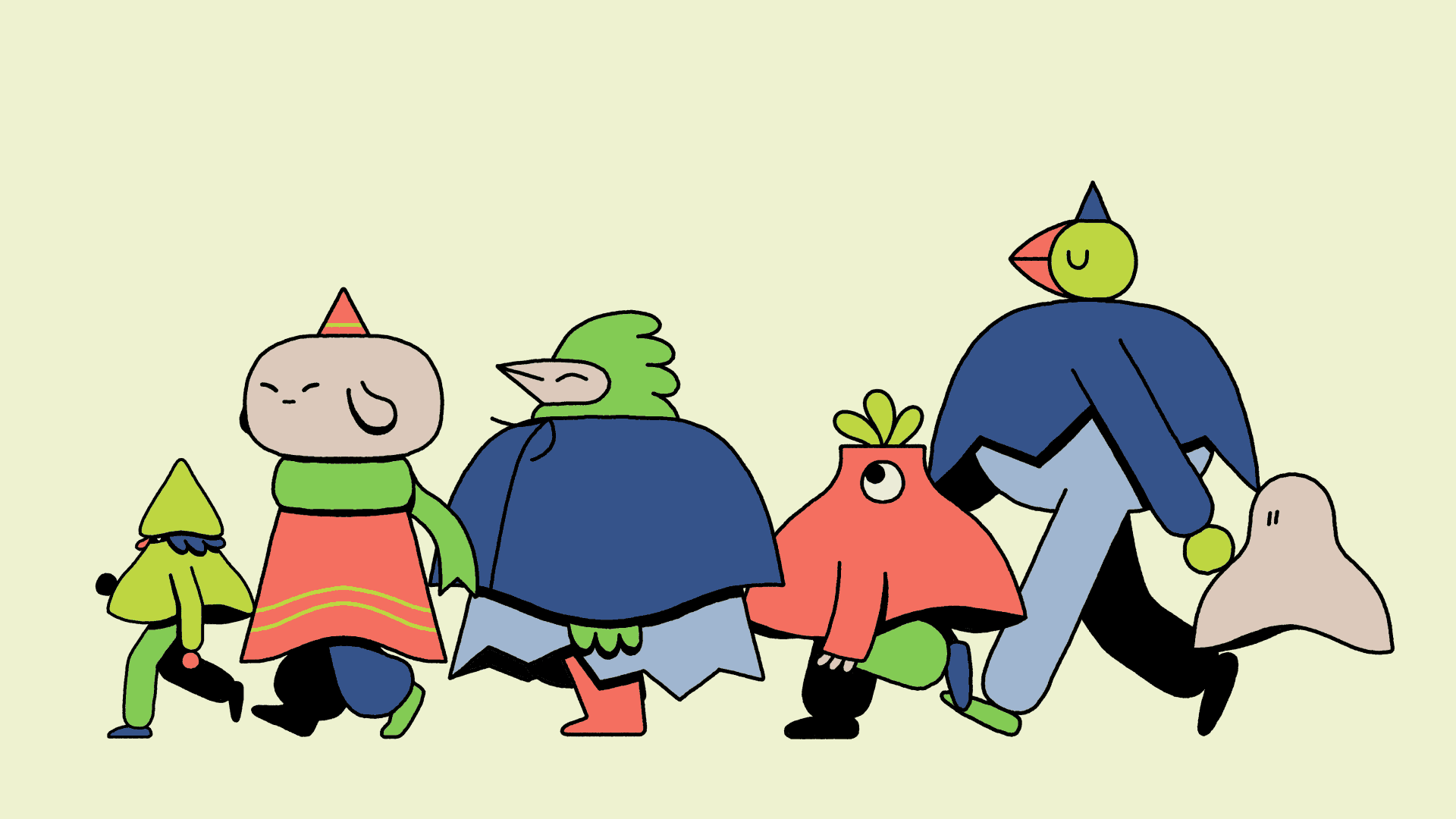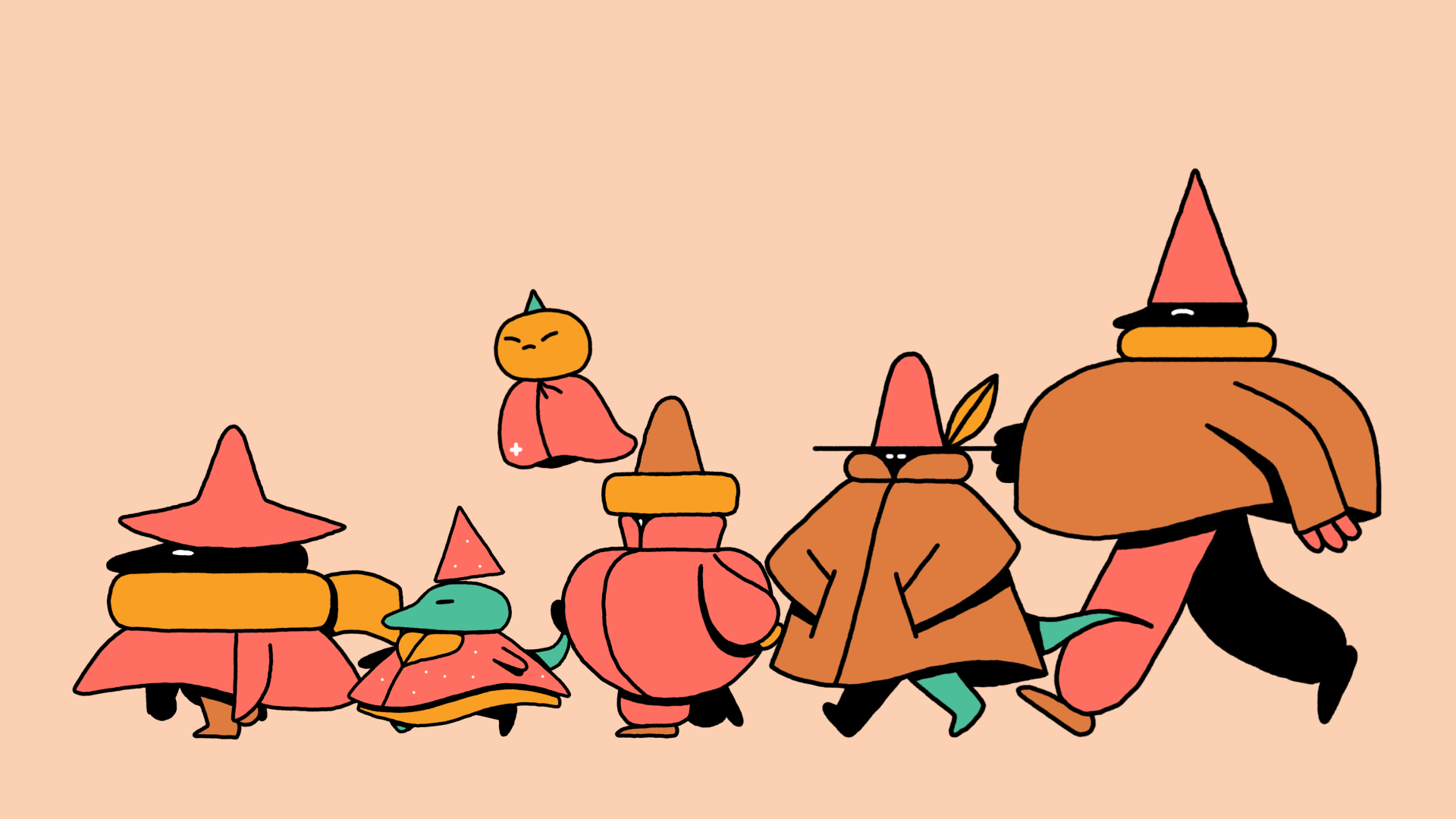 The process to create these comes in 4 stages, Draft, Lines, Shadow and Colour. These stages can be seen below.